Type:
Hotel Apartments
Region:
Ionian Islands
Prefecture:
Corfu
City:
Gouvia
Address:
Gouvia
Telephone:
(+30) 26610.90.600-3
Tel or Fax:
(+30) 26610.91.639
Category:
3K
Rooms:
61
Period:
-
Beds:
300
Facilities:
ΕΟΤ ID
Website:
Official Web Page.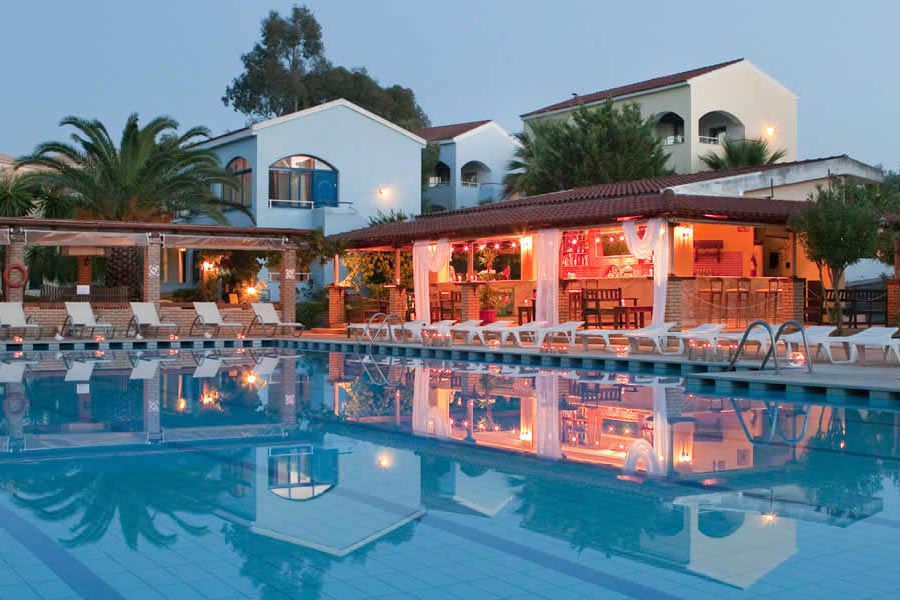 Govino Bay family hotel in Corfu is an ideal setting of 40.000 m2 situated in front of Gouvia Bay and one of the best Corfu resorts for pleasant Corfu holidays. Most of our Corfu resort is covered by green gardens, olive trees, palm trees, and other native trees of Corfu for an unforgetable Gouvia accommodation.
The Corfu apartments of GovinoBay resorthave been designed in a way to combine the contemporary with the traditional Corfiot architecture and that is why Govino Bay Corfu Hotel for families is one of the most beautifully designed Corfu family hotels and guarantee relaxed holidays in Corfu.
Find us.
Point of interest
Information