Type:
Apartments & Rooms
Region:
Aegean Islands
Prefecture:
Thassos
City:
Skala Potamias
Address:
Σκάλα Ποταμιάς
Telephone:
(+30) 25930.62.145, 25930.23.323, 6936.524.772
Tel or Fax:
(+30)
Category:
2K
Rooms:
17
Period:
5-9
Beds:
35
Facilities:
ΕΟΤ ID
Website:
Official Web Page.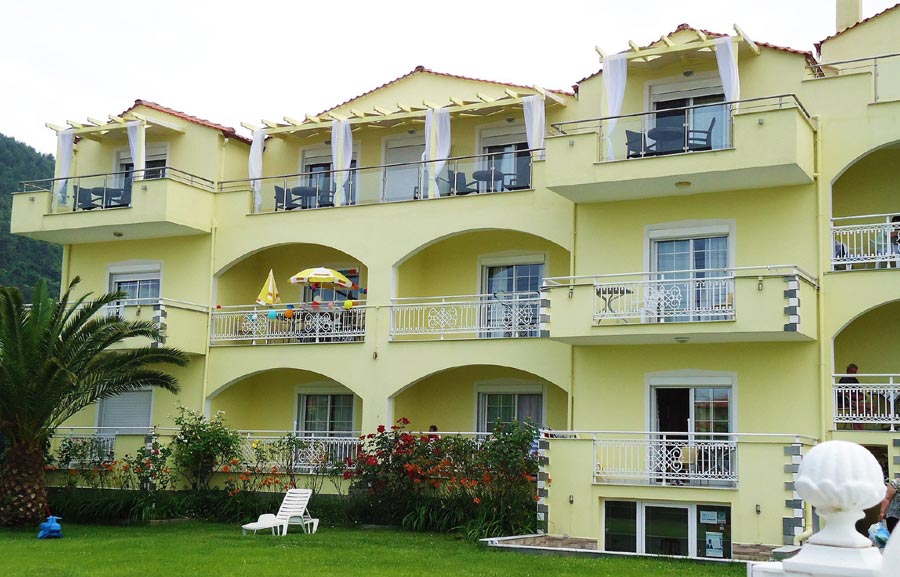 Rania-Studios" welcomes you to the beautiful island of Thassos.
Rania-Studios can be found in the beautiful village of Skala Potamias in the Island of Thassos. It is located near to the beautiful Golden Beach (100 m) and the center of the village (400 m).
In the area there is also bus stop, tavernas and cafe.
Find us.
Point of interest
Information