Type:
Studios
Region:
Sterea Ellada
Prefecture:
Evia
City:
Pefki
Address:
Πευκί
Telephone:
(+30) 22260.40.805, 6978.522.001
Tel or Fax:
(+30)
Category:
-
Rooms:
20
Period:
5-10
Beds:
40
Facilities:
ΕΟΤ ID
Website:
Official Web Page.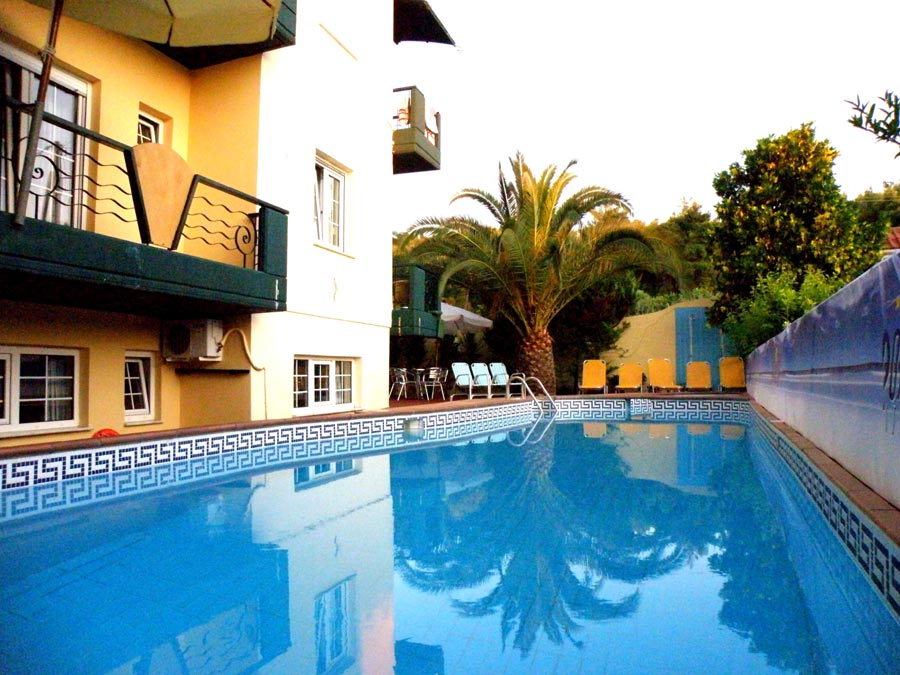 The Posidonio Studios is situated in Pefki, in north Evia.
In captivating surroundings, visitors will have the unique opportunity of experiencing the magic of the pine-forest and the beauty of the deep blue sea, combined with the breathtaking view of Mt. Pelion and the beguiling island of Skiathos.
Find us.
Point of interest
Information