Type:
Studios & Apartments
Region:
Cyclades Islands
Prefecture:
Syros
City:
Azolimnos
Address:
Αζόλιμνος
Telephone:
(+30) 22810.63000, 6938225058
Tel or Fax:
(+30)
Category:
3K
Rooms:
9
Period:
4-10
Beds:
27
Facilities:
ΕΟΤ ID
1177Κ123Κ0442100
Website:
Official Web Page.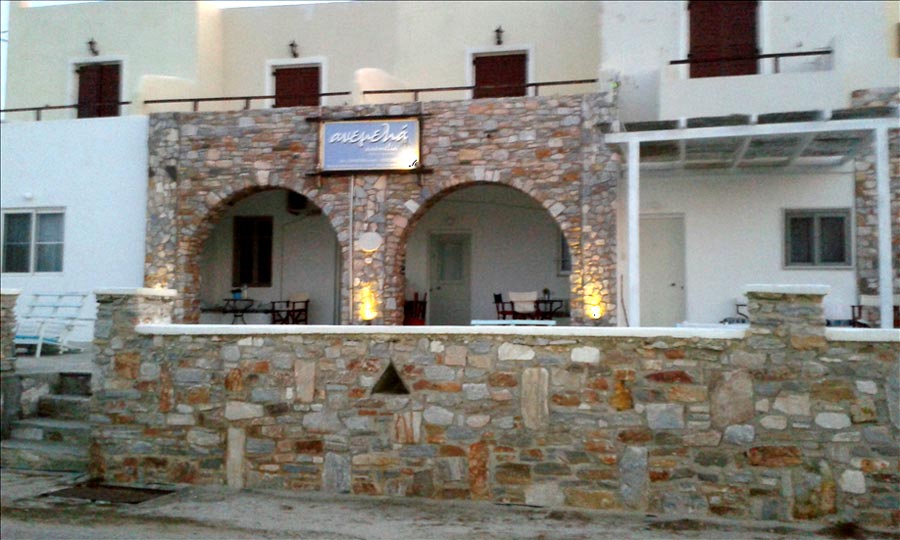 The 'Anemelia' is a newly built of studios and apartments in front of the sea, in one of the quietest parts of the village of Azolimnos but also just 100 m from the center of it.
The ideal position of 'Anemelia' allows you to enjoy generously the tranquility of the East of the Aegean sun, the relaxation of the summer midday and the serenity of Cycladic midnight sky.
Find us.
Point of interest
Information