Type:
Rooms
Region:
Dodecannesus Islands
Prefecture:
Kalymnos
City:
Myrties
Address:
Μυρτιές
Telephone:
(+30) 22430.47.080, 22430.23.393, 6973.003.421, 6949.939.170
Tel or Fax:
(+30)
Category:
2K
Rooms:
4
Period:
3-11
Beds:
12
Facilities:
ΕΟΤ ID
Website:
Official Web Page.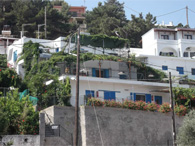 Are located in Myrties and they are offering you, with consequence and special care, their hospitality since 1988 . You can enjoy a magnificent view from the spacious verandas (70m2): the picturesque small island of Telendos , the island of the mythical sleeping beauty.
Find us.
Point of interest
Information