Type:
Rooms
Region:
Piraeus - Saronic Islands - Trizinia
Prefecture:
Agistri
City:
Gkala Agistri
Address:
Telephone:
(+30) 22970.91.230, 6978.252.047
Tel or Fax:
(+30)
Category:
2K
Rooms:
6
Period:
Beds:
12
Facilities:
ΕΟΤ ID
Website:
Official Web Page.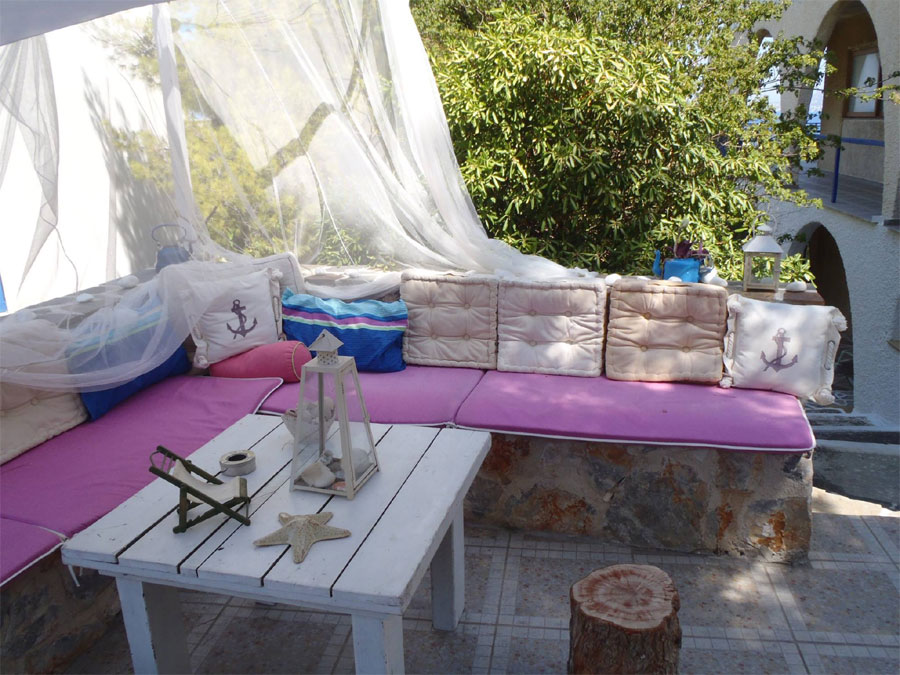 Villa Kapella is located to the beautiful village of Skliri at Agistri island. Skliri is an all-green, full of pine trees location with view to the port of Skala and to the beach.
Villa Kapella is only five minutes away from the port, it has a truly fantastic mountain and sea view and is worth visiting it.
Find us.
Point of interest
Information