Type:
Villas
Region:
Crete
Prefecture:
Rethymnon
City:
Armeni Rethymnon
Address:
Agios Georgios - Armeni
Telephone:
(+30) 6945.884.006
Tel or Fax:
(+30)
Category:
-
Rooms:
Period:
1-12
Beds:
5
Facilities:
ΕΟΤ ID
Website:
Official Web Page.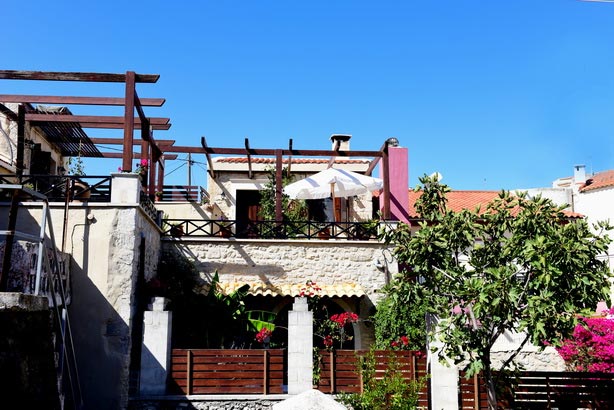 Villa estia is located at a settlement called Saint George in Armeni, next to the church of the village.
Villaestia is a very spacious (180 m2 ) two-storey stone-built house, which can comfortably accommodate up to 5 adults. It is open all year round and it is the best option for those looking for something more than simple relaxation during their holidays.
Find us.
Point of interest
Information