Type:
Apartments & Rooms
Region:
Piraeus - Saronic Islands - Trizinia
Prefecture:
Salamina
City:
Salamina
Address:
Aianteiou Avenue 386, Salamina
Telephone:
(+30) 6944.621.570
Tel or Fax:
(+30) -
Category:
-
Rooms:
10
Period:
1-12
Beds:
20
Facilities:
ΕΟΤ ID
Website:
Official Web Page.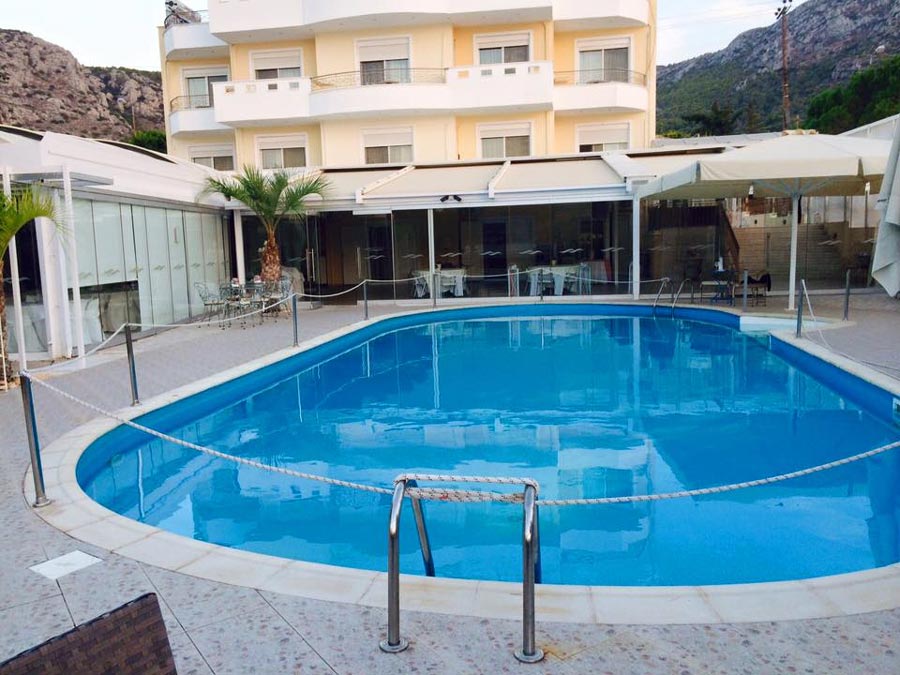 In our hotel there are double-bed room, three bed rooms and a suite. Each room is designed in a way to make your stay more comfortable and relaxed. All of the rooms have view in the sea are spacious with careful decoration with all comforts as air conditioning, bathroom, television, refrigerator, balcony with view at the sea and the swimming-pool...
Find us.
Point of interest
Information