Type:
Hotels
Region:
Aegean Islands
Prefecture:
Ikaria
City:
Aghios Kyrikos
Address:
Αγ. Κήρυκος
Telephone:
(+30) 22750.23.480, 22750.23770
Tel or Fax:
(+30)
Category:
2
Rooms:
22
Period:
22750.23.700, 22474.23.192
Beds:
48
Facilities:
ΕΟΤ ID
Website:
Official Web Page.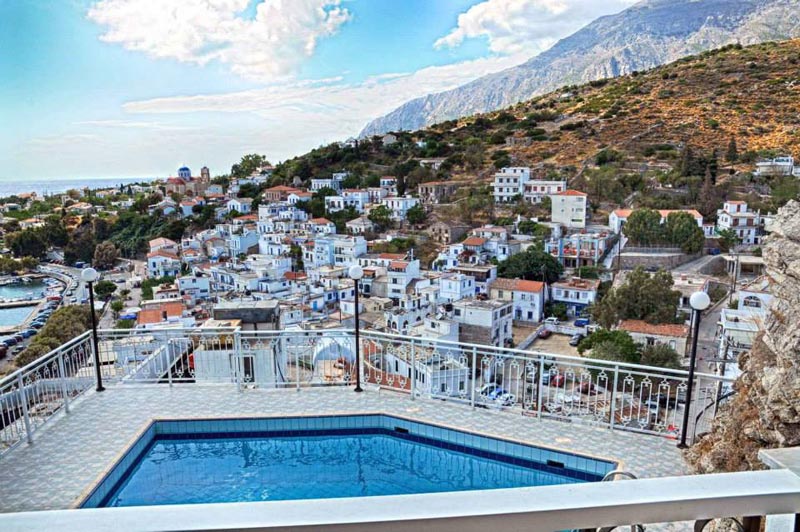 Kastro Hotel is located in the capital of the island, Agios Kirykos. Ideally located few meters away from the main square and means of transportation, to start your exploring Ikaria, but also to relax.
This 2 star hotel offers 25 fully equipped rooms, with panoramic view to the port, to Fournoi and to the settlement of Agios Kirykos.
Find us.
Point of interest
Information