Type:
Hotels
Region:
Aegean Islands
Prefecture:
Ikaria
City:
Avlaki
Address:
Avlaki
Telephone:
(+30) 22750.71.024, 22750.71.046, 210.43.26.353
Tel or Fax:
(+30) 22750.71.245, 210.43.29.030
Category:
3
Rooms:
37
Period:
5-10
Beds:
74
Facilities:
ΕΟΤ ID
0311Κ013Α0070000
Website:
Official Web Page.
Connections :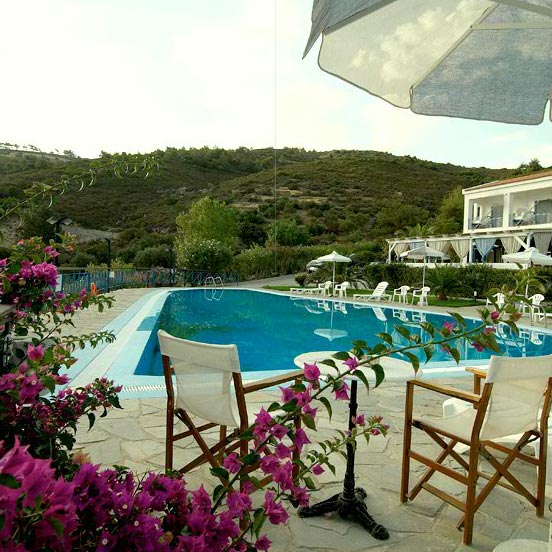 Karras' Star is a 3-star hotel complex. It is situated in Avlaki village, between Kampos and Messakti beach, 6km from Evdilos port.
It consists of 4 buildings that offer hospitality to 74 guests. It is amphitheatrically built and allows almost every room the breathtaking view of the Aegean Sea.
Its surroundings are not only modern and sophisticated but also reflect the tradition of the island.
Find us.
Point of interest
Information