Type:
Studios
Region:
Piraeus - Saronic Islands - Trizinia
Prefecture:
Aegina
City:
Perdika
Address:
Perdika
Telephone:
(+30) 22970.61.455, 6948.660.682
Tel or Fax:
(+30) -
Category:
4K
Rooms:
15
Period:
5-10
Beds:
30
Facilities:
ΕΟΤ ID
0262Κ124Κ0291401
Website:
Official Web Page.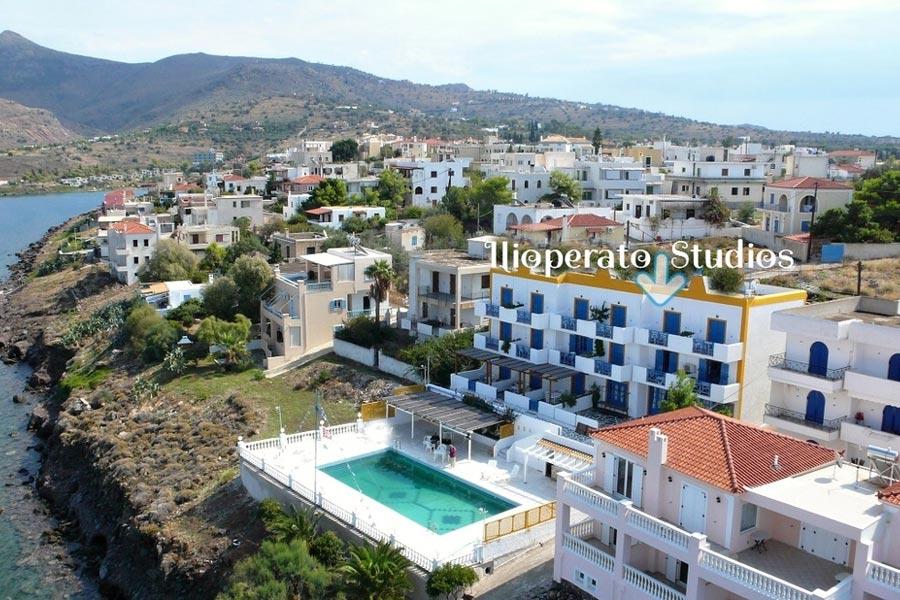 Ilioperato is a small complex of furnished studios on the beach.The name "ilioperato" in Greek means the path of the sun from east to west as the shape and the location of the place is right on the path of the Sun.
Our place is located in Perdika and is 9klm from the port of Aegina it's easily accessibleas it is part of the main road network.
Find us.
Point of interest
Information