Type:
Traditional Hotels
Region:
Piraeus - Saronic Islands - Trizinia
Prefecture:
Hydra
City:
Hydra
Address:
Υδρα
Telephone:
(+30) 22980.52.230, 22980.53.953, 6982.003.387
Tel or Fax:
(+30) 22980.53.510
Category:
4
Rooms:
11
Period:
3-10
Beds:
22
Facilities:
ΕΟΤ ID
0207Κ050Α0068700
Website:
Official Web Page.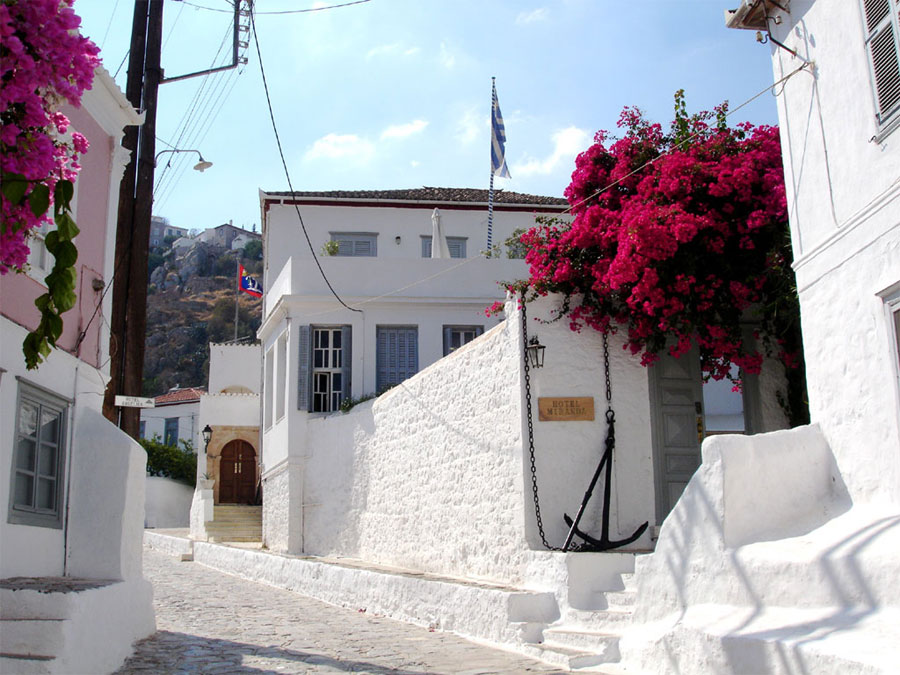 The Hotel Miranda originally a wealthy sea captain's mansion was built in 1810.
It has been declared a building of National Heritage by the Ministry of Culture, as it is considered an especially fine example of characteristic Hydriot architecture.
Find us.
Point of interest
Information